About Term Brokers Insurance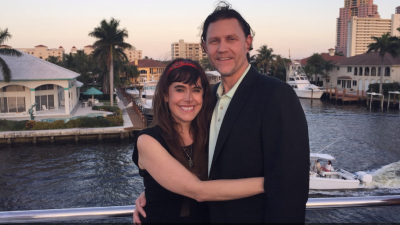 Hello! We are Jana and Chris McDonald, owners of Term Brokers Insurance, and we have combined insurance careers of more than 25 years. We've worked for corporate "mega-companies" who, in the end, didn't stand by their policy holders (in fact, some are now barred from doing business in Florida — you all know the stories), and we've worked for small, local agencies in our hometown of Duluth, Minnesota, too. In 2004, we moved to sunny Florida with the hopes of finding a niche in the familiar territory of insurance.
Shortly after arriving and seeing the dramatic economic changes, our philosophy changed. No longer were we going to "sell" insurance; instead we found an opportunity to "offer" Florida homeowners, business-people and individuals security, protection, peace of mind, and financial vigor, which has become our Corporate Mission Statement.

Our knowledge of and expertise in the insurance industry has made it possible for us to create the fastest growing and most highly acclaimed insurance brokerage enterprise covering the 16 counties of the Florida panhandle.
The many awards and accolades we've received since Term Brokers' inception have not changed or altered our corporate mandate "to strengthen the economy of northwest Florida by offering the very best insurance coverage at unbeatable prices."
Our family has grown over the last few years. Just as our family has grown, Term Brokers Insurance Services also has grown to include thousands of policies covering homeowners, flood, health, life, commercial, and auto insurance. Term Brokers is now one of the largest and most diversified insurance companies in the Florida panhandle!
We are proud members of the local Chamber of Commerce, the Better Business Bureau, and many other insurance industry-related professional organizations.
Along with our four children and two grandchildren, we enjoy our lives in Florida. In fact, it was the best move of our lives. Our children are heavily involved in community events, activities, and sports programs.