Comprehensive Landlord Insurance Coverage: Peace of Mind for Property Owners
We ensure full protection for your Emerald Coast property, tenants, and rental income.
At Term Brokers Insurance, we understand the significance of safeguarding your property, tenants, and rental income in Emerald Coast. Our service page introduces Comprehensive Landlord Insurance Coverage, providing a comprehensive overview of its protection. Ensuring adequate insurance coverage is vital to mitigate risks and potential financial losses as a property owner. From property damage and liability protection to rent loss insurance, our services are designed to offer you peace of mind and financial safety. Join countless property owners across Emerald Coast who have entrusted their investments to Term Brokers Insurance and discover the benefits of comprehensive landlord insurance coverage today.
Coverage of Landlord Insurance Options Offered by Term Brokers Insurance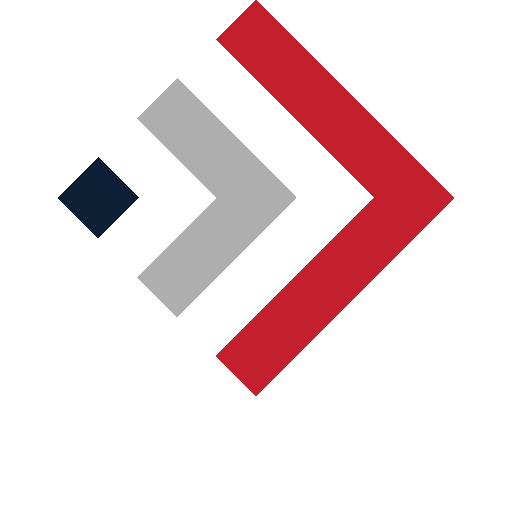 Protection against damages caused by perils such as fire, storms, vandalism, and more. We cover the cost of repairs and rebuilding, safeguarding your property from unforeseen events.
Coverage for tenant injuries and accidents on your property. Our policies protect you from potential lawsuits and help cover legal expenses, ensuring you are financially protected.
Safeguard your rental income during tenant turnovers, vacancies, or non-payment situations. We provide coverage to ensure you continue receiving payment, even in challenging circumstances.
Protect the contents of your rental property, including furnishings, appliances, and fixtures. Our coverage reimburses you for losses due to theft, damage, or other covered perils.
Coverage specifically designed to protect against flood-related damages in flood-prone areas of Florida. Our policies help you recover from the financial impact of flood incidents.
We also offer specialized mold and water damage coverage, ensuring your property is protected from these common issues.
Who Needs Landlord Insurance?
Landlord insurance is essential for individuals who own and rent residential or commercial properties. It is designed to protect the interests of property owners, providing coverage for potential risks and liabilities that may arise from renting out a property. Here are some examples of who needs landlord insurance:

Residential Property Owners

Commercial Property Owners

Vacation Rental Owners

Multi-Unit Property Owners

Property Managers

Homeowners Associations (HOAs)
Landlord insurance covers damages caused by perils such as fire, storms, vandalism, or theft. It covers repairs or rebuilding costs, safeguarding your investment and minimizing financial losses.
Landlord insurance includes liability protection, which is crucial in case a tenant or visitor suffers an injury or accident on your property. It covers legal expenses and potential settlements or judgments, protecting you from significant financial liabilities.
In tenant turnovers, extended vacancies, or non-payment situations, landlord insurance can provide rent loss coverage. It ensures that you continue to receive rental income, offering financial stability and mitigating the impact of unexpected disruptions.
Landlord insurance can cover legal expenses related to disputes, evictions, or tenant lawsuits. It provides financial support and guidance throughout the legal process, helping you navigate complex landlord-tenant laws and protect your rights as a property owner.
Personal Property Coverage
Landlord insurance often includes coverage for the contents of the rental property, such as appliances, furnishings, or fixtures. This protection ensures you can recover the cost of replacing or repairing these items in case of theft, damage, or covered perils.
Additional Coverage Options
 Depending on your needs, landlord insurance may offer additional options such as flood insurance, mold and water damage coverage, or umbrella liability insurance. These options provide further protection and fill potential gaps in coverage.
One of the most significant benefits of landlord insurance is the peace of mind it provides. Knowing that your property, tenants, and rental income are adequately protected against unforeseen events and risks allows you to focus on managing your property and maintaining a successful rental business.

 
Benefits of Landlord Insurance
Landlord insurance offers numerous benefits to property owners, providing essential protection and peace of mind. Here are some key benefits of landlord insurance:
Requirements for Landlord Insurance
The requirements for landlord insurance can vary depending on the insurance provider and the policy you choose. However, there are some standard requirements and considerations to remember when obtaining landlord insurance. Here are vital requirements often associated with landlord insurance:
Why Choose Term Brokers Insurance?
With over 25 years of experience in the insurance industry, we have the knowledge and expertise to provide customized protection plans that meet the unique needs of Florida businesses.
We offer a wide range of professional liability insurance options, including errors and omissions insurance, directors and officers insurance, cyber liability insurance, and medical malpractice insurance, to provide comprehensive coverage for your business.
We understand that cost is essential when choosing an insurance provider, so we offer competitive rates to ensure you get the best worth for your money.
Exceptional Customer Service
At Term Brokers Insurance, we pride ourselves on providing exceptional customer service to our clients. We are committed to providing prompt, professional, personalized service to meet your insurance needs.
We believe in building long-term relationships with our clients based on trust, integrity, and mutual respect. We are committed to working with you to ensure that your insurance needs are met now and in the future.
Frequently Asked Questions
Landlord insurance is specifically designed for property owners who rent their properties to tenants. It protects the property owner against various risks and liabilities associated with renting a property.
Landlord insurance typically covers the structure of the property, including the building itself, as well as any attached or detached structures, such as garages or sheds. It may also cover landlord-specific liabilities, such as loss of rental income due to property damage, legal expenses related to tenant disputes or evictions, and liability protection if a tenant or visitor is injured on the property.
Landlord insurance is not usually a legal requirement, but it is highly recommended for property owners who rent out their properties. While standard homeowners insurance may provide some coverage, it may only partially protect against the unique risks and liabilities associated with being a landlord. Landlord insurance offers different ranges tailored explicitly to rental property owners' needs, helping safeguard their investment and mitigate potential financial losses. Additionally, some mortgage lenders may require landlords to carry landlord insurance as a loan condition.
At Term Brokers Insurance, we are committed to providing our clients with exceptional service and support. Whether you have questions about our insurance products, want to learn more about our services, or are ready to obtain a quote, we are here to help. You can visit our office conveniently located at 348 Miracle Strip Pkwy SW Ste 30-A Fort Walton Beach, FL 32548, or give us a call at 850-864-2000 to speak with one of our experienced agents. We are dedicated to helping you find the right insurance coverage to meet your unique needs, and we look forward to serving you. Contact us today to learn more!
Ready to Request a Free Quote?