Customized Business Protection in Emerald Coast: Keep Your Company Safe
Keeping Your Emerald Coast Business Safe with Tailored Protection Solutions
At Term Brokers Insurance, we recognize that running a company in Emerald Coast has unique risks and concerns. That is why it is critical to have a strong protection strategy to secure your organization, employees, and assets from any threats. Tailored corporate protection solutions can give customized security measures that match your company's unique demands and weaknesses. Implementing a personalized protection strategy, which includes anything from access control and monitoring systems to cybersecurity solutions, may provide various benefits, including higher safety, better risk management, and more peace of mind. Term Brokers Insurance specializes in delivering tailored commercial insurance solutions to keep your company safe and secure.
Here's a brief overview of the services we provide: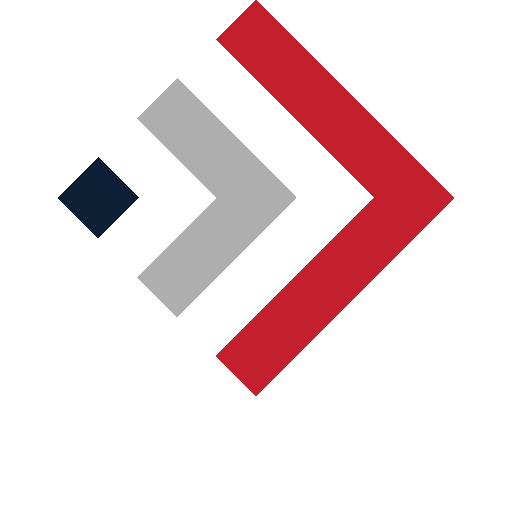 This insurance protects businesses and professionals from liability for damages arising from acts, errors, and omissions in the performance of their professional services.
Special Event and Liquor Liability
This insurance provides coverage for businesses hosting special events and serving alcohol. It covers liability for property damage or bodily injury arising from the event or the service of alcohol.
Surety bonds are insurance that guarantees the performance of a contract or obligation. They are commonly used in the construction industry to ensure project completion.
This insurance protects businesses against claims of negligence or failure to perform professional duties.
This insurance covers construction projects, including damage to the building or materials during the construction process.
This insurance covers equipment and other mobile property or moves through different locations, such as construction equipment or cargo in transit.
This insurance covers sports clubs and athletic organizations, including liability coverage for injuries or property damage during sports events.
Benefits of Customized Protection for your Business
As a business owner, you understand the importance of protecting your company, employees, and assets. However, choosing a one-size-fits-all protection plan may not provide the coverage your business needs. That's where customized protection comes in. Here are some of the benefits of customized protection for your business:
Tailored Solutions:

Customized protection plans are tailored to meet your business's needs and vulnerabilities. It means that you can choose the security measures that are most effective for your business rather than relying on a generic plan.

Increased Safety:

Customized protection plans can help increase safety and security in your workplace. By identifying potential risks and vulnerabilities, you can implement measures to reduce the likelihood of accidents or incidents occurring.

Improved Risk Management:

Customized protection plans can help improve risk management for your business. By addressing potential risks before they become problems, you can minimize the impact of any incidents that do occur.

Enhanced Peace of Mind:

Knowing that your business is well-protected can provide enhanced peace of mind for both you and your employees. It can lead to increased productivity and job satisfaction.

Cost-Effective:

Customized protection plans can be cost-effective, as you only pay for the necessary coverage. It can help save you money in the long run, compared to paying for generic coverage that may not fully meet your business's needs.
To create a personalized protection plan, a thorough assessment of your business's needs, risks, and vulnerabilities is necessary. It can involve a review of current security measures, identifying potential gaps, and evaluating the effectiveness of existing protocols.
Based on the assessment, tailored solutions must be developed to address your business's specific needs and vulnerabilities. It can include access control and monitoring systems, surveillance and video monitoring solutions, physical security measures such as alarms and barriers, and cybersecurity solutions to protect against online threats.
Professional Installation
Customized protection plans often require professional installation and setup of security solutions. It can involve skilled technicians and specialized equipment to ensure the systems are installed and configured correctly.
To ensure continued effectiveness, customized protection plans require constant maintenance and support. It can include periodic assessments and updates to ensure continued protection against evolving threats.
Customized protection plans can be cost-effective but require a budget to implement and maintain. The cost will vary depending on the complexity of the procedure and the solutions chosen.
Requirements for Customized Protection
Customized protection for your business can provide high security and peace of mind, but it's essential to understand the requirements for implementing such a plan. Here are some of the crucial requirements for customized protection:
Requirements for General Liability Insurance
Why Choose Term Brokers Insurance?
Our team has years of experience in the insurance industry and specializes in commercial auto coverage. We have the knowledge and skills to assist you. Find the right policy that meets your specific needs.
We understand that every business is unique, which is why we offer a wide range of coverage options to protect your vehicles, drivers, and business. From liability and collision coverage to uninsured motorist protection, we have you covered.
We work with multiple insurance carriers to find you the most competitive rates possible. We'll look around on your behalf to find you the best coverage at a price that fits your budget.
Exceptional Customer Service
At Term Brokers Insurance Services, we pride ourselves on providing exceptional customer service. We are determined to being there for you every step of the way, from helping you choose the right policy to answer any questions you may have.
We are a local insurance agency with offices in the community. We understand the unique risks and challenges that businesses in our area face, and we are here to help you navigate them.
Frequently Asked Questions
At Term Brokers Insurance, we understand the importance of protecting your business with the right insurance coverage. We offer customized business protection solutions to help keep your company safe and secure. Whether you need professional liability insurance, general liability insurance, or other types of coverage, our experienced agents can help you find the right policy to meet your unique needs. If you have questions about our services or would like to request a quote, we invite you to contact us today. You can visit our office at 348 Miracle Strip Pkwy SW Ste 30-A Fort Walton Beach, FL 32548, or call us at 850-864-2000.
We look forward to serving you!
Ready to Request a Free Quote?