Comprehensive Insurance Coverage for Employees and Contractors
Protect Your Workforce with Term Brokers Insurance
At Term Brokers Insurance, we understand the importance of protecting your workforce, including employees and contractors. That's why we offer comprehensive insurance coverage tailored to your business's unique needs. With our expertise and a wide range of coverage options, you can have peace of mind knowing that your team is covered in unexpected accidents or emergencies. Trust us to provide the insurance solutions you need to protect your employees and contractors.
Insurance Coverage Options for Employees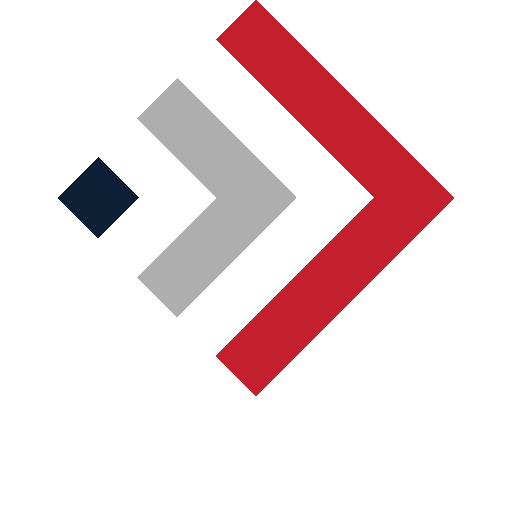 We provide group health plans designed to meet your employees' healthcare needs. Our plans cover medical expenses, hospitalization, and prescription drugs. Alternatively, we also offer individual health plans that can be customized to meet the unique needs of contractors.
Our disability insurance plans provide income protection for employees and contractors who cannot work due to an illness or injury. We offer both short-term and long-term disability plans that can be tailored to meet your specific needs.
Our life insurance plans provide financial security for your employees' loved ones in the event of their untimely death. We offer a range of coverage options and benefits that can be customized to meet your unique requirements.
Workers' Compensation Insurance
Our workers' compensation insurance plans cover employees who suffer job-related injuries or illnesses. This coverage includes medical expenses, lost wages, and rehabilitation costs.
General Liability Insurance:
General Liability Insurance covers damages and injuries caused by your business operations to third parties, including clients, vendors, and the public. This coverage can protect your business from costly lawsuits and claims.
Professional Liability Insurance:
Professional Liability Insurance, also known as Errors and Omissions Insurance, provides coverage for claims made by clients against your business for errors or negligence in your professional services. This coverage is significant for contractors who provide specialized services such as engineering or consulting.
Commercial Auto Insurance:
Commercial Auto Insurance provides coverage for vehicles used for business purposes. This coverage can protect your business from costly repairs and liability claims in case of an accident.
Surety Bonds are insurance that guarantees the performance of a contractor's obligations to their clients. These bonds provide clients with the assurance that the contractor will fulfill their contractual obligations, and they can also protect the contractor from financial losses.
Insurance Coverage Options for Contractors
Benefits of Insurance Coverage for Employees and Contractors
Protection from financial loss:
Accidents and unexpected events can happen at any time, and without proper insurance coverage, your employees and contractors may be exposed to significant financial losses. Insurance coverage can protect them from financial hardship and give them peace of mind, allowing them to focus on their work without worrying about the potential costs of accidents or illnesses.
Attracting and retaining top talent:
Offering comprehensive insurance coverage can help you attract and retain top talent. Prospective employees and contractors are likely to consider the quality of insurance benefits when evaluating job offers, and those already on your team will appreciate the added security that comes with comprehensive coverage. This can help you maintain a stable and high-performing workforce.
Compliance with legal requirements:
In many cases, providing insurance coverage to employees and contractors is a benefit and a legal requirement. By offering comprehensive coverage, you can ensure you meet all your legal obligations as an employer and avoid the potential legal and financial consequences of non-compliance.
Improved morale and productivity:
Employees and contractors who feel that their employer cares about their well-being are more likely to be happy and productive in their work. By providing insurance coverage, you can show your team that you value their health and safety, which can help to foster a positive and productive work environment.
How Term Brokers Insurance Can Help
We understand that your employees are your most valuable asset, so we offer various insurance options to ensure they are well-protected. Our employee benefits package includes health, dental, and vision coverage, life insurance, and disability insurance. In addition, we work with top-rated insurance carriers to provide you with the best possible coverage options at competitive prices.
In addition to employee benefits, we also offer insurance solutions for contractors. Whether you have contractors working on a project-by-project basis or as part of your regular team, it's important to ensure they are correctly covered. We offer general liability insurance, professional liability insurance, and worker's compensation insurance for contractors. Our team of experts will work with you to determine the best coverage options for your specific needs.
At Term Brokers Insurance, we believe that prevention is better than cure. That's why we also offer risk management services to help you identify and mitigate potential risks in your workplace. Our team of experts will assess your workplace and recommend reducing the risk of accidents and injuries. We also offer training programs to ensure that your employees know potential hazards and how to take preventative measures.
Why Choose Term Brokers Insurance?
Our team has years of experience in the insurance industry and specializes in commercial auto coverage. We have the knowledge and skills to assist you. Find the right policy that meets your specific needs.
We understand that every business is unique, which is why we offer a wide range of coverage options to protect your vehicles, drivers, and business. From liability and collision coverage to uninsured motorist protection, we have you covered.
We work with multiple insurance carriers to find you the most competitive rates possible. We'll look around on your behalf to find you the best coverage at a price that fits your budget.
Exceptional Customer Service
At Term Brokers Insurance Services, we pride ourselves on providing exceptional customer service. We are determined to being there for you every step of the way, from helping you choose the right policy to answer any questions you may have.
We are a local insurance agency with offices in the community. We understand the unique risks and challenges that businesses in our area face, and we are here to help you navigate them.
Frequently Asked Questions
At Term Brokers Insurance, we value communication and believe it is essential to our success in effectively serving our clients. Whether you're an employee or a contractor, we are here to help you with your insurance needs. If you have any questions or concerns, please contact us via phone or email. Our address is 348 Miracle Strip Pkwy SW Ste 30-A, Fort Walton Beach, FL 32548. We are open from 8:00 am to 5:00 pm, Monday through Friday. In addition, you can reach us by phone at 850-864-2000; we look forward to hearing from you and providing you with the outstanding service you deserve.
Ready to Request a Free Quote?