Do I need flood insurance? A flood insurance primer.
Hurricane Ian caused massive flooding across Florida from landfall near Fort Myers to Orlando to Jacksonville.  The question many are asking is do I need flood insurance? 
 

The 4 most common questions:


Do I need flood insurance?
What does flood insurance cost?
What are my options?
What does flood insurance cover?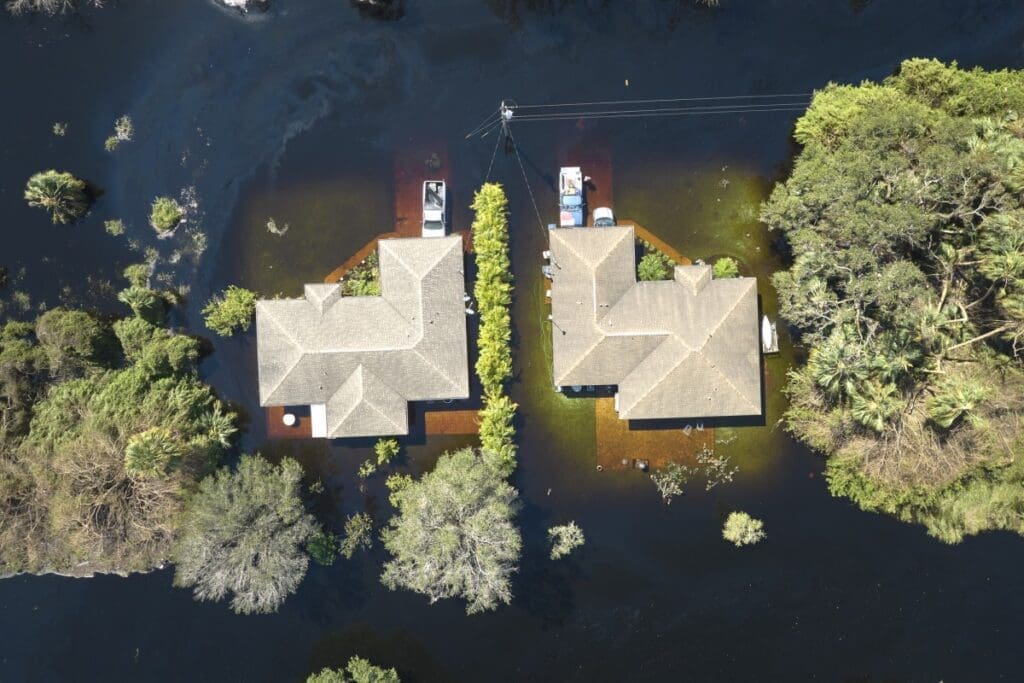 Do I need flood insurance?
You may not just need it, you may be required to purchase flood insurance.  First, lets explore the different levels of flood risk.
We recommend using Risk Factor (formerly Flood Factor) as the starting point. Your lender or realtor may have another solution to aid in your research. Risk Factor is a free tool created by the nonprofit First Street Foundation.
Visit Risk Factor at: https://riskfactor.com/
Then plug in the property address. Risk Factor will provide a summary with a flood risk level from 1 (Minimal) to 10 (Extreme) for the given address.
If the property is in a major, severe, or high-risk flood zone your lender may REQUIRE flood insurance.
Otherwise, it's usually an optional expense.  But while optional it's highly recommended.

To better understand risk in the table above we recommend watching this Risk Factor video.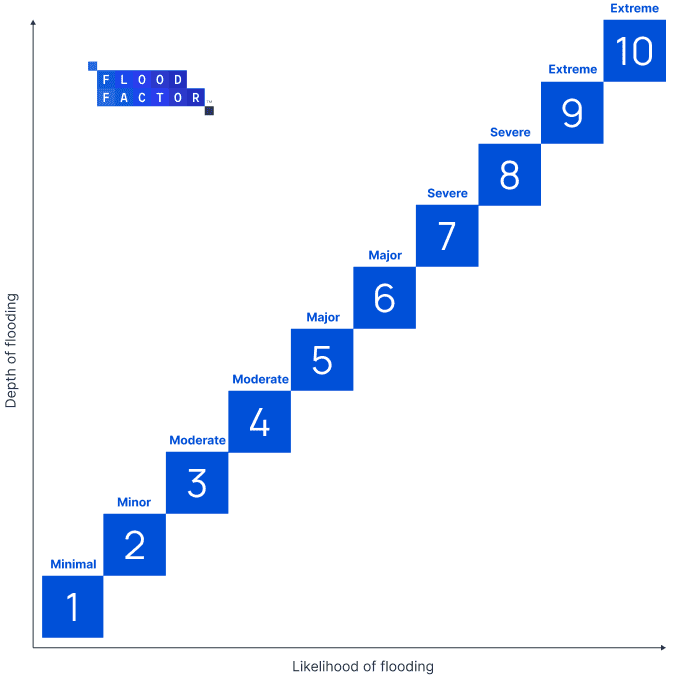 How much does Flood Insurance cost?
The average cost of flood insurance through the National Flood Insurance Program (NFIP) is $738 per year, but flood insurance rates will vary depending on your home's location and the coverage required.

What are my options for flood insurance?   
For low-value homes, the National Flood Insurance Program NFIP is an excellent option; however, it's not an option for homes where rebuilds will cost more than $250,000.  The Flood Smart website is an incredible resource covering flood risk, flood preparation, and more. 

For those with more higher-value homes the private insurance market will have policy choices for your consideration.

Why should those in minimal to moderate risk consider flood insurance? Because 1 in 5 flood insurance claims come from lower risk areas!
Many homeowners roll the dice on the bet a flood won't happen to them, and if it does, FEMA will cover the expenses.  
Can you depend on FEMA to have your back?
FEMA assistance is not the same as insurance, nor can it make the survivor whole.  FEMA makes this statement on their website:
"Financial assistance may be available for eligible homeowners to rebuild or make basic repairs to make their home safe, sanitary, and functional again."
For Hurricane Ida in 2021 FEMA granted 735,968 households $480 million. That may seem like a lot, but that's an average of just $666 per household.  
What does flood insurance cover?
Building coverage typically includes:
Electrical and plumbing systems
Furnaces and water heaters
Refrigerators, cooking stoves, and built-in appliances like dishwashers
Permanently installed carpeting
Permanently installed cabinets, paneling, and bookcases
Window blinds
Foundation walls, anchorage systems, and staircases.
Detached garages
Fuel tanks, well water tanks and pumps, and solar energy equipment
Contents coverage typically includes:
Personal belongings such as clothing, furniture, and electronic equipment
Curtains
Washer and dryer
Portable and window air conditioners
Microwave oven
Carpets not included in building coverage (e.g., carpet installed over wood floors)
Valuable items such as original artwork and furs (up to $2,500)
How do I get flood insurance?
Give Term Brokers a call at 850-684-2000. Our experts will review the options with you to ensure peace of mind.