Fort Walton Beach, Florida Flood Insurance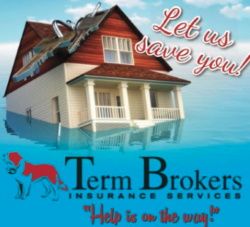 Each year, more U.S. properties within floodplains are destroyed by flooding than fire. Changing weather patterns, increased urban development, and the leveling of forests have reduced the land's natural ability to absorb water. As flooding becomes a common occurrence, property owners need to face the facts. Flood damage can happen anytime, no matter where you live.
Property owners know that a homeowner's policy covers fire damage, but most don't realize that it won't cover flood or mudslide damage. Rising waters and debris can destroy your home, business, and personal belongings within minutes. Most floods don't qualify for federal disaster aid. Only floods that are declared national disasters by the president qualify for federal assistance. This assistance is in the form of a grant averaging less than $2,500 or a federal loan that must be paid back with interest. That's in addition to payments on your existing mortgage loan! Only flood insurance protects your home and your belongings from damage caused by rising water or mudflow.
Flood insurance is available for the value of the structure, minus the land value. (Contents coverage is also available, but is optional and must be requested.) Even if you have had previous flooding, you can still buy flood insurance. If you've received disaster assistance before, you must first obtain flood insurance to be eligible for future federal relief. As more flooding occurs throughout the country, the cost of rebuilding is skyrocketing. Floods now cause more than $2 billion in property damage each year!
We have multiple options for your flood insurance in Florida:
Building, contents, replacement cost coverages
Different coverage options available
Standard flood insurance coverage
Optional excess flood coverage
Affordable rates
Flood coverage Insurance in Fort Walton Beach, Florida
Building coverage is designed to protect the structure of your home or business and cover appliances and other property items that are considered part of your property including air conditioners, dishwashers and cabinets. You will also want to consider coverage for your personal property as well, such as furniture and clothing.
Policies have different options so contact one of our staff at 850-864-2000 for any questions you may have about your Florida flood insurance policy.