Florida acts to reduce cost of roof repairs and replacement
The Florida legislature just passed new insurance legislation, with significant provisions focused on roofs addressing roof age, repair vs. replacement, roofer fraud, and renewal of the My Safe Florida Home Program.
 
Age of Roof
Insurers cannot refuse to insure your property if the roof is less than 15 years old. They can initially deny insurance if your roof is older than 15 years.
You can appeal by providing an inspection report which demonstrates the roof has five or more years of remaining useful life.

The old rules were murky on roof replacement vs. repair. Under the revised regulations, more roofs will be eligible for repair vs. replacement!!!
When 25 percent or more of a roofing system or roof section is being repaired, replaced, or recovered:
ONLY the portion of the roofing system or roof section undergoing such work must meet the latest Florida building code.
Contractor Solicitation of Roof Claims
Contractors must be straightforward in all communications with customers that:
The consumer is responsible for the payment of any deductible.

Contractors who break the rules commit a third-degree felony if they

pay or waive an insurance deductible
intentionally file an insurance claim containing false, fraudulent, or misleading information.
My Safe Florida Home Program
Great news for qualifying homeowners in the wind-borne debris region!

Appropriates $150 million from the General Revenue Fund to the Department of Financial Services' My Safe Florida Home Program to provide hurricane mitigation inspections and matching grants for the performance of hurricane retrofitting on homestead single family homes with a value of $500,000 or less located in the Florida wind-borne debris region.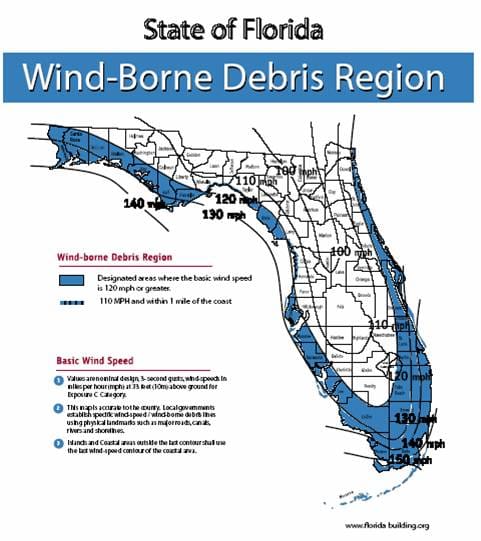 How do I get flood insurance?

Give Term Brokers a call at 850-684-2000.  Our experts will review the options with you to ensure peace of mind.